Samsung is known for its untimely software update. It's been over six months since Google launched the Android Oreo, but Samsung is not yet released stable version of Oreo update to any of its device, except Oreo beta program for its latest devices like Galaxy S8 and Note 8. At the same time, Most OEMs like LG, HTC, Huawei, OnePlus, etc. have already updated their devices to Oreo recently.
If you own a Samsung phone, you might want to know whether my phone get the new Android Oreo update? Samsung not yet announced eligible devices list for Oreo update officially. However, here is a possible list of Samsung phones that gets Android Oreo update in the coming months, but ETA (exact time of arrival) is unknown.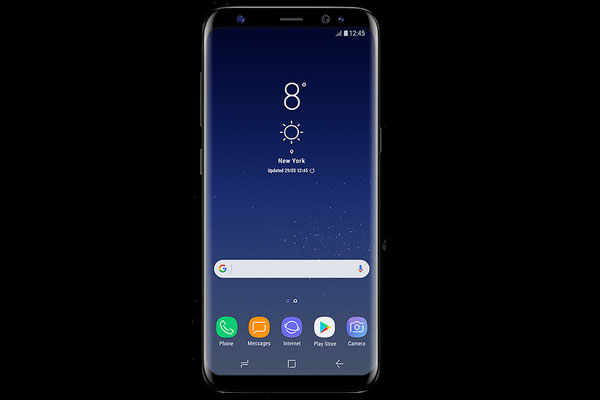 The list is based on the framework-res file of the unreleased Galaxy Note 8 Android Oreo beta firmware. Thanks to the XDA Senior Member mweinbach, the framework file talk about internal code-names of many current Samsung devices. These references indicate that these devices probably will get the Oreo update, but not 100% sure.
Based on the device references in the framework file, XDA round up devices that are likely to get treated this new OS update.
– Fix Deep Discharge and Related Booting/Charging Issue on Galaxy S8 and Note 8
– How to Get Android 8.0 Oreo Second Beta on Galaxy S8 SM-G950F
– Samsung Galaxy C7 Pro (SM-C701F) Updated to Android Nougat
List of Samsung Galaxy phones getting Android Oreo update:
Samsung Galaxy A3 2017 (a3y17)
Samsung Galaxy A5 2017 (a5y17)
Samsung Galaxy A7 2017 (a7y17)
Samsung Galaxy A8 2016 SM-A810 (a8xe)
Samsung Galaxy A8 2018 (jackpotlte)
Samsung Galaxy A8+ 2018 (jackpot2lte)
Samsung Galaxy J3 2017 (j3y17)
Samsung Galaxy J5 2017 (j5y17)
Samsung Galaxy J7 2017 (j7y17)
Samsung Galaxy J7+ (jadelte)
Samsung Galaxy J7 Duos 2017 (j7duo)
Samsung Galaxy J7 Max (j7max)
Samsung Galaxy J7 Neo (j7velte)
Samsung Galaxy J7 Prime (j7popelte)
Samsung Galaxy Note FE (gracer)
Samsung Galaxy Note 8 (great)
Samsung Galaxy S7 (hero)
Samsung Galaxy S7 Edge (hero2)
Samsung Galaxy S8 Active (cruiserlte)
Samsung Galaxy S8 (dream)
Samsung Galaxy S8+ (dream2)
Samsung Galaxy W2018 (kellylte)
Note that, though most recently launched devices will get the Oreo update officially, there is no guarantee that all devices listed here will get the Android Oreo update officially. You can read more about this at source here.