Huawei Honor 8 Pro has been updated to EMUI 8 (Android 8.0 Oreo), but if your device's bootloader is unlocked and installed a custom recovery like TWRP on it, then you will not be able to install the official Oreo OTA update on it. So, the only way to get the official Oreo update on this device is a manual installation. Here is a simple way to get EMUI 8 on a bootloader unlocked Honor 8 Pro DUK-L09 variant.
If you have installed TWRP custom recovery on your Honor 8 Pro and would like to get the latest official Android 8.0 Oreo on it, then there is a simple tool called 'Full OTA ROM Flasher'. Thanks to the developer Nanortemis, this tool helps install the Oreo update on your device very easily. Follow the below guide.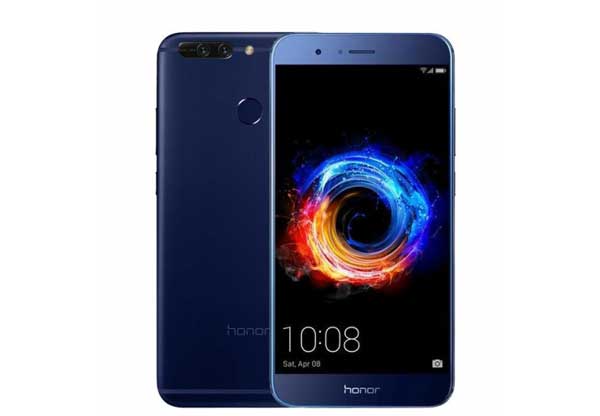 – How to unbrick a bricked Huawei Honor 8 Pro
Prerequisites:
– Honor 8 Pro Full OTA ROM Flasher (download)
– EMUI 8 ROM for the device (refer this guide to know how to download official firmware for Huawei phone).
– TWRP installed on the phone
Note: The installation process will wipe your device completely, so backup everything important you have on the device.
How to install EMUI 8.0 update on Honor 8 Pro via TWRP
1. Unzip the downloaded DUK_Full_OTA_ROM_Flasher zip file. You will get a folder with the same name.
2. Inside the folder, copy and paste all the downloaded firmware zip files (For example, update.zip, update_data_full_public.zip, and update_full_DUK-L09I_hw_in.zip)
3. Now, transfer the DUK_Full_OTA_ROM_Flasher folder to your phone's SD card.
4. Boot your phone into TWRP (Switch off it, then press Volume Up and Power button together).
5. In TWRP, select 'Install' and navigate to the folder DUK_Full_OTA_ROM_Flasher, select the DUK_FullOTA_ROM_flasher.zip inside it and swipe at the bottom to flash.
6. This will install the stock Oreo update on your Honor 8 Pro. Enjoy.
For your information, EMUI 8.0 (Android 8.0 Oreo) comes with various new features and AI-based optimizations for greater stability, fluidity and speed of the device.
It features new floating Navigation dock, 3D dynamic lock screen wallpapers, PrivateSpace, HiVoice and Hiboard, Recycle bin for gallery, multi Bluetooth connectivity, latest security patches, improved false touch protection and more.
For more detailed information, read this post. (Source)