In this tutorial, we show you how to read QR Code using Google Camera app. Generally, smartphones are used for reading QR code (Quick Response Code) and to read the QR code you will require a special QR code reader application on your phone. With Google Camera app and Google's contextual assistance 'Now On Tap', you can read QR Code, which means you do not need to install any QR code scanner application on your phone. Read on to know how it is.
You have probably seen QR codes on web pages, email signatures, magazines, product packaging, brochures, and many other locations. With Google camera app, you can scan and read content from the code. However, your device should be running on Android 6.0 Marshmallow and later. This is because, it uses Google Now On Tap feature to read QR code, which is a feature of Android Marshmallow and up.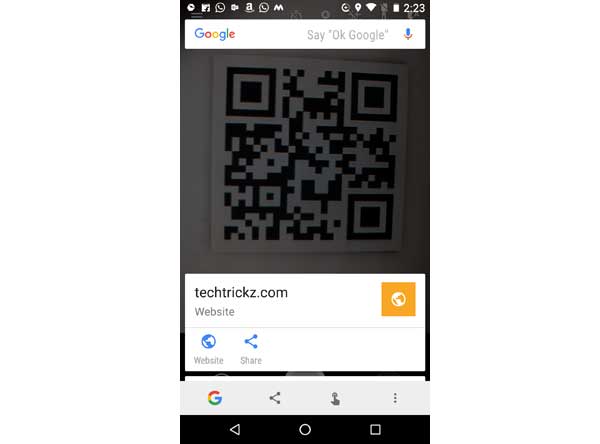 For your information, Google Now ON Tap is a contextual assistance feature, which is pretty smart and can give information for almost anything seen on your screen. All you need to just enable the function and a long tap on the home button.
Read on to know how to scan QR codes using Google camera app and Google Now On Tap.
How to Read QR codes using Google Camera app
1. You should first enable Google Now On Tap (Read this guide for details)
2. Launch your camera app and point it to any QR code that you want to read.
3. Now, long press on the home button to initiate Now On Tap.
4. You should now see the content of QR code on the screen. (Source – Reddit)