Read It is a handy Chrome extension that allows you to remove ads and banners from webpage and lets you read the article with full comfort. With a click, Read It instantly removes all clutters from the webpage letting users view only most relevant content in clean text. You can also save the clip for later reading, when you're offline.
There are several similar extensions available for Chrome with many features, for example, iReader, Evernote Clearly, etc. Read It's "Read it later" feature makes it a unique one. You can save every page by clicking its button and read them all later when you're offline.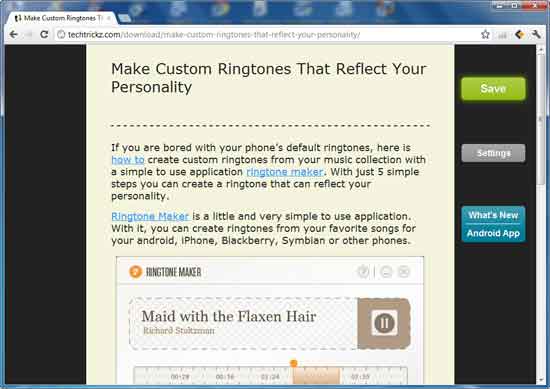 You can also send the clip to the cloud to read them on mobile device anytime anywhere. To send the clip to the cloud for later reading needs sign-up with Klip.me.
Using Read It is very simple. Install the extension from Chrome Web Store and restart Chrome. When you are on a webpage, click the "Read It" button and it'll auto grab the main content. Click "Save" button if you want to read it later offline.
Read It is quite useful if you are a regular reader of blog posts or news sites. This extension is optimized for Google Reader, Wikipedia, Quora and news sites.