Remove Junk Files From Your Android With HistoryEraser
As in a computer, you need to eliminate 'unnecessary' temporary files and internet history from your Android phone, both for your privacy and smooth working of your device. Though, there are many apps available on the market, I think HistoryEraser is worth mentioning here.
HistoryEraser is an easy to use and reliable Android app to erase history data on your Android device. It's free and helps you erase following unnecessary data from your phone.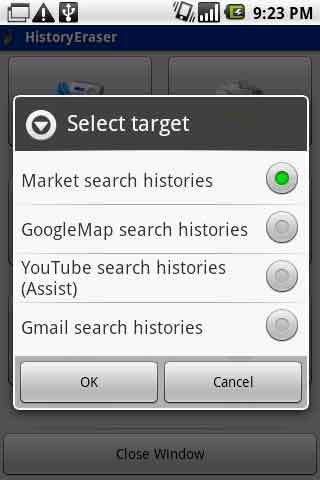 Android Market search suggestions, Maps search suggestions, Gmail search suggestions, YouTube search suggestions (Assist), Google Earth search suggestions, call logs, frequently called contacts status, standard Browser Histories, and Quick searches (Assist).
HistoryEraser can be downloaded at Android Market for free.