How to Root an Android Device With Ease
One of Android Phone's biggest strengths is its flexibility. You can tweak just about every aspect of your phone. However, to do what you please or to get full control over your system, you will need to Root it first. Then the questions here is, how to Root an Android phone with easy, why do I need to Root it and what are the risks of Rooting?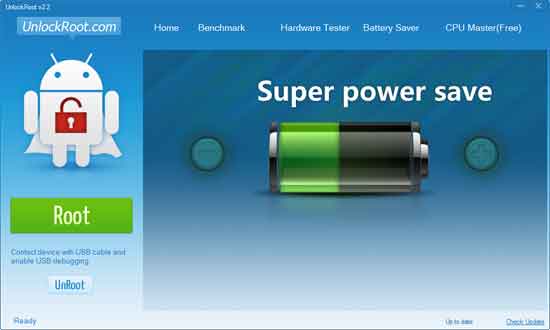 As said above, Rooting enables you to get full control over your phone. You can alter system files – including core apps like map, calendar, theme, clock, boot image, etc, install certain apps that requires more control over the system like tethering apps, VPN apps, etc, backup your system, install applications to SD card to save internal memory, flash custom ROM and more.
However, Rooting your phone does come with some risks, the most notable risk is that you will void any warranty that you have on your device. You can read more on this subject here.
How to Root (and un root) an Android Phone with ease
There several tutorials can be found on the Internet to root an Android phone, but, unfortunately, most of them requires good technical skill and if anything went wrong your phone will become useless. I found a rather simple method to root (and un root) an android phone. It requires a free application called Unlock Roottools.
Unlock Roottools is a Windows application that you can download from the developer's website here. After downloading (8MB), install it on your PC, then follow the instruction given below.
[Before going to the subject, please do check here to see whether your phone can Root with Unlock Roottools]
Your Android device must be in USB Debugging mode. To turn it on, go to Settings – Applications – Development and check the box. (See screenshot given below).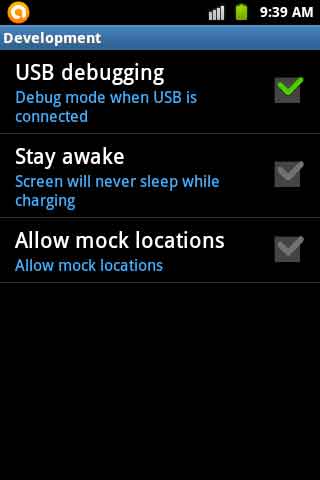 Now, connect your device to your PC and run UnlockRoot application. Click "Root" option, it will auto detect your phone. Click on it to root your device. After completing the process, you will be asked to reboot your device.
You can always un root your phone by clicking the UnRoot button at UnlockRoot, which will restore the warranty if it has not expired. (via)