Bing's Best 3 is the latest theme pack released by Microsoft for Windows 7. Bing (Microsoft's search engine) displays stunning images on its homepage which I think most people love.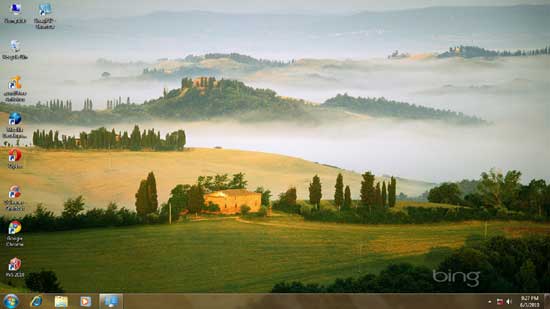 This new theme pack contains 19 stunning Bing wallpapers and can be downloaded free from Windows personalization gallery. You can also download Bing's Best and Bimg's Best 2 at the same location.
For Windows XP and Vista users: You can extract the wallpapers from the theme pack for your desktop. You can use 7zip or such programs for extracting the images.