Avast antivirus free edition is my favorite security software for Windows 7. Because it offers good security features than other free antivirus programs.
But, one thing annoying me is that the free version of Avast antivirus (v.5.0) displays advertisement (when connecting the system to internet) about their pro version on the main window (see screenshot below shows with ad).
Like me, if you think it is annoying, here is how to prevent displaying ads in Windows 7. Just follow as described below.
In windows 7, open Control Panel and select Windows Firewall. Then select Windows Firewall Advanced settings.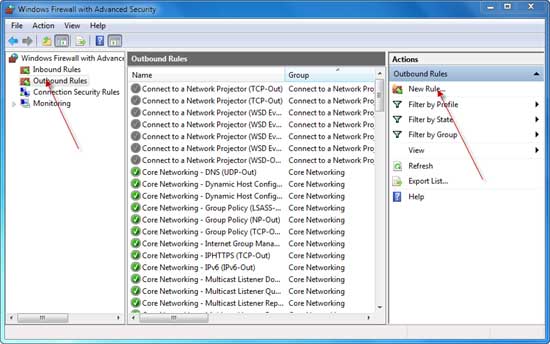 Now click Outbound rules (on the left pane) and choose New rule (on the right pane).Then select Custom at the bottom and click next button (see screen shot).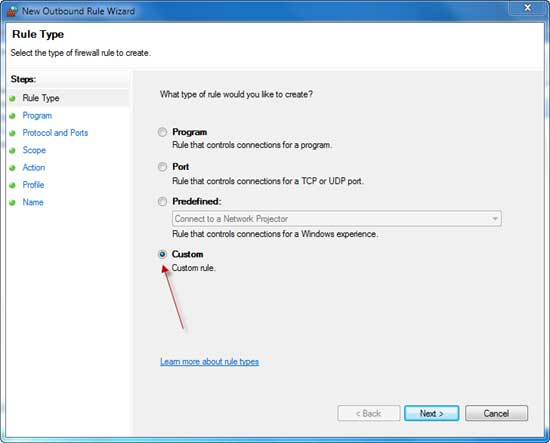 Now select "This Program Path" and browse to Avast install directory and choose AvastUI.exe and click next button.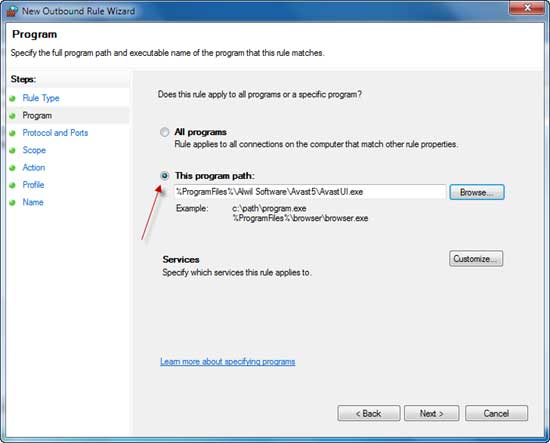 Now click next (Protocol and Ports window), click next (scope window). Now you got Action window. Here make sure that bottom rule is selected to block and click next.
In this window (profile) make sure that all profiles are selected: domain, private, and public and click next. Now just enter any name and description for your rule.
Now finish your settings and restart your Windows 7. Screenshot shown below shows without ad.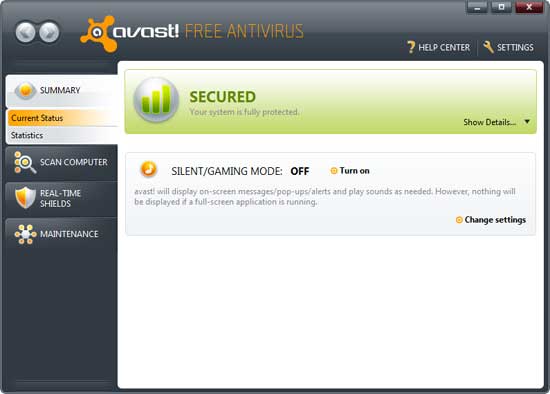 Related topics: How to block pop-up notifier of Free Avira Antivirus?