Google Chrome lets you sync your browser data such as bookmarks, extensions, history, passwords, form data and preferences with Chrome browser on other computers and mobile devices. It is quite useful when installing Chrome on a new device or reinstalling it on an existing system. However, after syncing data, it is very important to make sure that all your synced data is secure online.
Google Chrome encrypts your password during synchronization, but if you want more security, you need to encrypt all your synced data. In addition, for added security, you may need to clear your synced data from Google servers.
How to encrypt all sync data
You can encrypt all your synced data from Chrome's browser settings. Go to Chrome settings menu, click "Sign in to Chrome" button and sign in with your Google account.
Now, enable the option "Encrypt all synced data….", then enter a desired password and click OK to save the settings. That's it!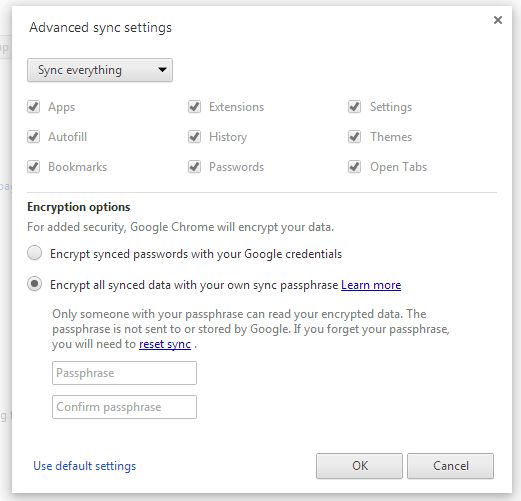 How to remove all synced data
Now, you may want to delete all your synced data. For whatever reasons, to delete all your Chrome's synced data, you have to visit your Google Dashboard.
To delete your synced data, go to this page, click "Stop and Clear" button and you will then be prompted to confirm the deletion. It'll take sometimes to complete the task.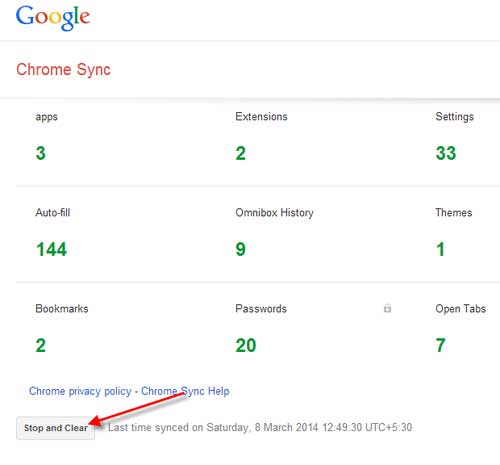 Note: To re-enable sync, go to Chrome's settings menu and sign in with your Google account. Then, go to advanced sync settings and choose the items you want to sync.