If you protect your Android device with a lock pattern, forgetting it can keep you from accessing your device for anything beyond making emergency calls. Many times, we forget our screen lock pattern code or a prankster it changes without notifying you. Here is how you can bypass the lock pattern using another phone.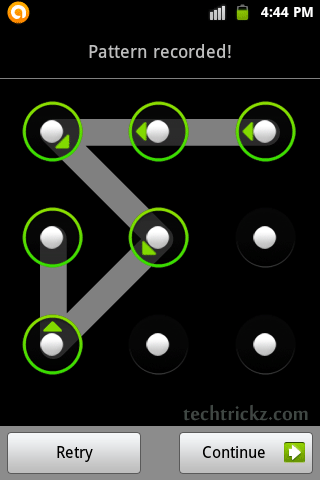 Generally, people can reset their forgotten pattern lock by inputting wrong pattern five times in succession and when a Forgot Pattern button appears tap it and enter the Google account that corresponds to the phone's primary account. If you don't have access information, then the next thing is by factory resetting the phone from recovery mode.
If both the above two methods doesn't working, you can bypass the lock screen by the help of another phone, however, your Android phone should have root privileges. If your phone is rooted, you can follow below method and bypass the Lock Screen pattern lock.
SMS Bypass is a simple, free app for Android phone (source and download link at the bottom of this post) that lets you bypass your lock pattern remotely by sending a SMS reset code.
To use this tool, first, make sure you give permanent root access to the app. The default-preset code is 1234. You can change it to any other number; however don't forget to choose a memorable number.
To reset your screen lock, send the reset code followed by the message "reset" from another phone to your Android phone. For example, send 1234  reset (Note that, there is a space between your secret code and the text reset. Also, the secret code is case sensitive.). Your phone will restart and your lock screen will be reset.
If you still see the gesture pattern grid after restarting the phone, don't worry. Just try any random pattern and it should unlock.
SMS Bypass can be downloaded from this XDA thread.