Chrome Toolbox is an add-on by Google for its browser Google Chrome (and one of most essential add-on) that brings several new functionalities to Chrome. Besides, it also helps you learn many shortcuts which will boost your productivity while using Chrome.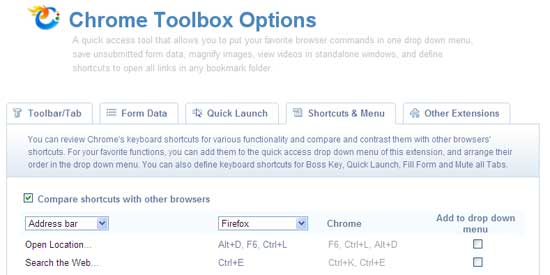 Chrome Toolbox brings following features to Google Chrome:
Magnify any image on a web page, set it as your wallpaper, and view it in its original size. Just hover your mouse pointer over an image to see these options.
Drag any video on a web page (Flash and HTML5 video) out of the page in its own stand-alone window; closing the window puts it back to the original page, both with play state reservation.
Customize tab behavior to close the tab on double click, to create a new tab on closing the last tab, and to always open a link in its own tab.
Save and restore unsubmitted form data, to avoid data loss caused by session expiration or a no-cache page setting.
One shortcut to launch all predefined URLs (from your Bookmark Manager folder)
Learn, compare and contrast shortcuts in Chrome and other popular browsers.
Put your favorite Chrome functionalities in the drop down menu; reorder them in the way you like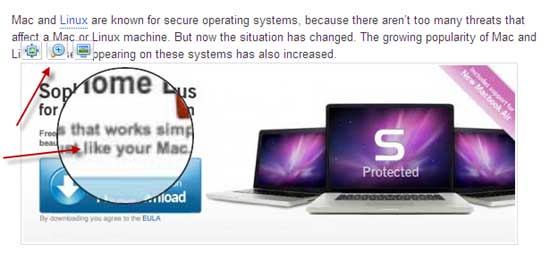 All above features are enabled by default. You can configure Chrome Toolbox options to get most out of it. Interested Chrome users can install the add-on at Google Chrome extension repository.