Chat for Google Official Chrome Extension Lets You Chat Right From Your Desktop
Chat for Google is an official Google Chrome extension that enables you to chat and Google+ hangouts right from your desktop. No program (like Google Talk) to download or separate browser tab (or window) is required anymore for Google Chat, just install the Chat for Google extension and start IMs from your desktop. It'll keeps you connected to all of your chat and Google+ contacts.
Here is how to use Chat for Google from your desktop
Install the extension from the Chrome Web Store and restart your browser. Right-click on the extension icon (shown at Chrome's toolbar) or on its tray icon and select 'Options' to configure its options like 'Sign in at browser start', 'Show system tray icon, etc.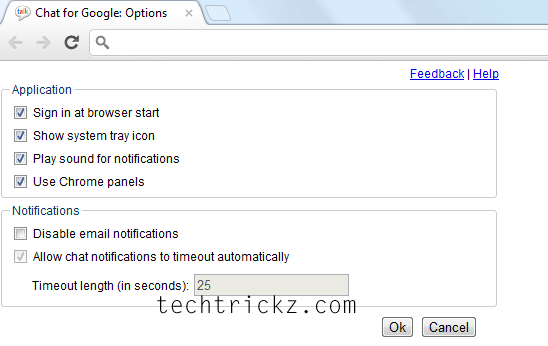 To start IMs, just click the 'Chat for Google' button on chrome's toolbar or click Chrome tray icon. Your chat windows will pop up and stay open and active while you browse and move from tab to tab or close Chrome.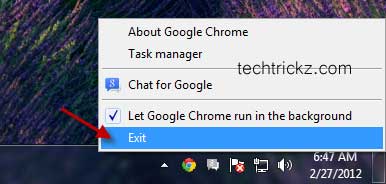 Moreover, as the app will run in the background, it will keep you connected to your friends even after you close Google Chrome. To quit Chat completely, just right-click the Chrome system tray icon and choose exit.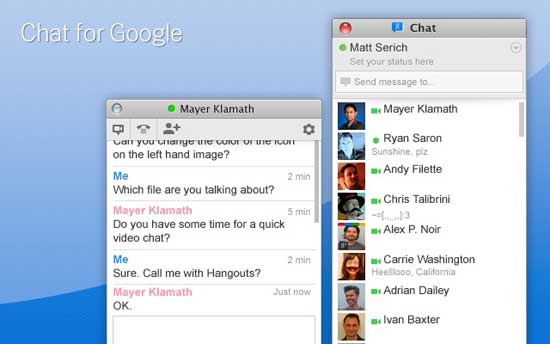 Note: Chat for Google Chrome extension currently doesn't have voice chat or file transfers options.