Adobe Flash Player is an essential plug-in for playing web videos, games and animations, but it can also be used to spy on your online activities by means of Flash cookies. Though some flash cookies are used for legitimate purpose, such as recording your high score in online games, many of them are used for tracking your online activities, which may threaten your privacy.
I had written many articles in previous posts on completely deleting and managing flash cookies, here is another simple way to delete flash cookies from your computer.
Flash cookies aren't like normal cookies; they persist even if you clean your browser cookies. However, Internet Explorer 9 and Latest Google Chrome can wipe Flash cookies (see how to enable this).
To delete Flash cookies you can go to online Flash Player Setting Manager or use GrekSoft Flash Cookie Remover, which is a lightweight app that allows you to clean Flash cookies that invade your privacy with just a click.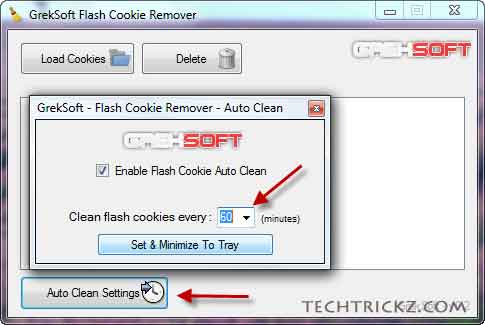 The application has an "Auto Clean" feature that allows you to set the program to clean the cookies after an amount of time (15/30/60 minutes) automatically.
If you're prefer online Flash Player Setting Manager for removing and managing Flash cookies, go to Adobe Flash Player Setting Manager page and select "Global Storage Setting panel"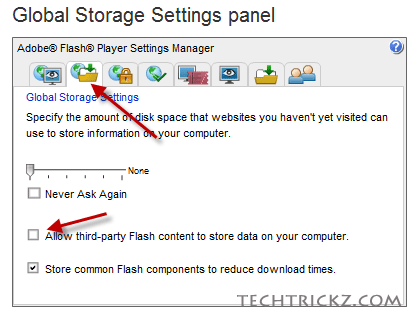 Drag the slider bar to the left to prevent websites storing information on your system without your permission and deselect the option 'Allow Third party Flash content to store data on your computer'.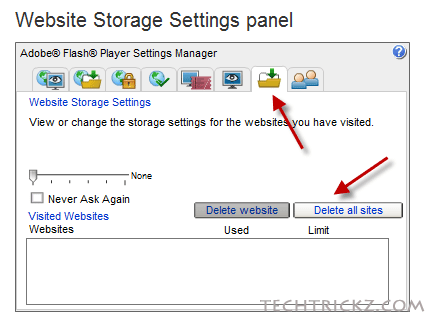 To delete Flash cookies that has already been in your browser, click the "Website Storage Setting panel" and choose 'Delete all Sites'.
GrekSoft Flash Cookie Remover can be downloaded from here.