If you're looking for a simple and secure way to open and read Microsoft Office Word documents, Excel spreadsheet, and PowerPoint presentation without downloading them on your computer, you might like the Chrome extension "Chrome Office Viewer". Formerly available on Chrome OS, this extension now allows you to view Office file directly in Chrome browser for Windows and Mac and saves you a lot of time. Also, you can zoom, print, and save the file using the bottom right buttons.
Chrome Office Viewer (beta) currently supports only latest beta and dev channel of Chrome browser (Windows and Mac). Also, it isn't a small extension; you need to download 25MB of file. Once installed, you can view .doc, .docx, .xls, .xlsx, .ppt and .pptx files directly in Chrome.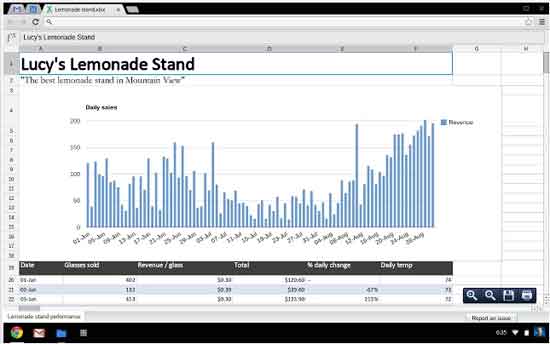 Above all, the Chrome Office Viewer also protects you from malware delivered via Office files. Just like with web pages and PDFs, Chrome has added a specialized sandbox to impede attackers who use compromised Office files to try to steal private information or monitor your activities.
Note: I have tried the extension on Chrome dev channel, but nothing open up or download. Hope the developer will fix it soon.
Chrome Office Viewer (beta) supports Chrome for Windows and Mac. Install Chrome beta and try the extension. (Via)