SMS backup and restore is a simple, but useful, free Android application, which lets you backup all existing text messages in XML format.
This application is especially helpful to keep a backup of important data when you're doing a factory reset, upgrading to the latest firmware or changing your Smartphone.
The backup file will be stored in /sdcard/SMSBackupRestore folder and is the version-independent. So that you can restore it back on any Android Operating Systems irrespective of which version it has.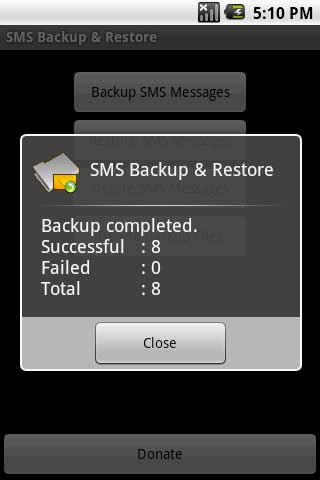 The backup process is very simple; just hit on 'Backup SMS Messages' will be back up all messages. You can give your own file name for the backup. Moreover, you can schedule the time to automatically backup SMS every day. The backup can be viewed on the Smartphone, or on the PC with browser.
SMS backup and restore is a free Android app and can be downloaded free at source.