Latest rumors reveal that Google's 2016 Nexus handsets – HTC's Marlin and Sailfish – will be called Pixel. Also, both devices will have a redesigned Google Now Launcher called Pixel Launcher. Pixel Launcher is now unofficially available for any Android phones, which you can install on your device and experience its features.
The main visible changes in the Pixel Launcher are the absence of app drawer icon and Google Search bar widget. In this launcher, you can access app drawer with a swipe up gesture. Instead of Google search bar, you will see a Google pull-tab on the left of the screen. Taping on it will launch search. Also, there is a calendar widget on the right of the screen.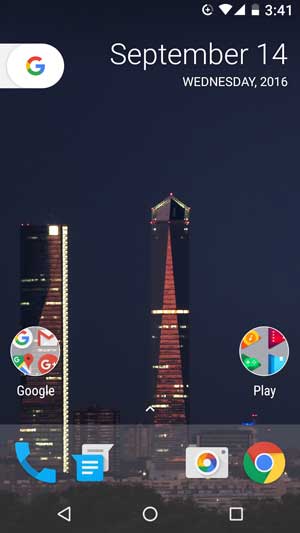 Thanks to HTC insider @LlabTooFeR, if you would like to try the new Pixel Launcher on your device, a leaked version of the launcher is now available for download. Follow the installation instruction to install Pixel launcher on your device.
How to install Pixel Launcher
1. Download Pixel Launcher zip file [HERE] on your PC and unzip it.
2. The zip file contains two APKs – Pixel launcher and Wallpaper Picker.
[You should install Wallpaper Picker, otherwise you will not be able to choose wallpaper]
3. Copy Pixel launcher APK and Wallpaper Picker APK and save it on your phone's Download folder.
4. Now, enable 'Unknown Sources' option in the Security settings, then go to the Download folder and install Pixel Launcher and Wallpaper Picker.
5. Go to Settings > Apps > Configure apps (gear icon) > Home app > Pixel Launcher and then reboot your phone. (Source – XDA)