Open, Edit and Password Protect PDF Files in Microsoft Word 2013(How to)
One of the new features of Microsoft's new Office 2013 is its ability to open and edit PDF document. As known by all, editing a PDF document is not as easy as we think. It requires bulky software like Adobe Acrobat or need to convert the PDF file into an editable document like MS Word and then export the modified file back into PDF format using any PDF writer. But now, Microsoft Office 2013 has changed this situation. We can easily open and edit PDF document and protect it with password right from the Word 2013.
How to open, edit and password protect PDF document in Word 2013? It is dead simple and anyone can do it quite easily.
-Right click on any PDF file and select Open with Microsoft Word. It'll convert your PDF file into Word document. Depending on the file size, it'll take some times to open the file.
[Some PDF files open in protected mode, so you may need to allow it to open in editing mode]
-Now, you can edit this document or add content just as we do it with our word processor.
-After finishing the editing, click on "File" menu and from the left pane, select either "Save As" or "Export" option.
-If you select "Save As", select a location (for example, desktop) to save the PDF file. Now select "PDF" from the dropdown list and click "save" button.
-If you select "Export" option, click "Create PDF/XPS Document" option, choose "PDF" from the dropdown list and click "Publish" button.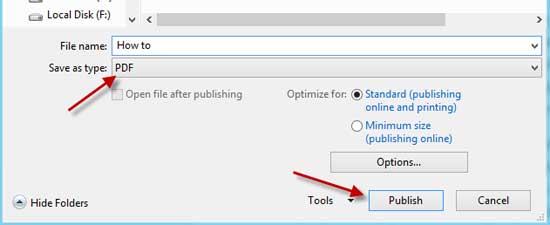 -To password protect (encrypt) the PDF document, before click "Save" or "Publish" option, click "Options" button and on the popup window check the box "Encrypt the document with a password" option and click OK. Enter a password and click OK to save it. Finally click "Save" or "Publish" button to save the PDF document.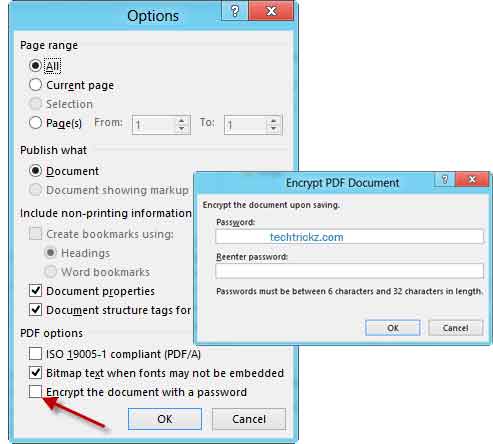 After completing your work, just check the PDF document by opening it with any PDF reader like Adobe Reader. That's all.
Final thought: Editing simple PDF document is quite easy with Word 2013, but editing a PDF document with lots of images as well as large PDF document is not comfortable. For such file, software like Adobe Acrobat is needed.