One of the many changes in Android L (Android 5) is its new, sleek keyboard layout called Material. Though the performance and features of this keyboard looks similar to the previous keyboard, it has a borderless keys design that looks beautiful. Here is how to install Android L Material keyboard on any phone running on Android 4.x.x.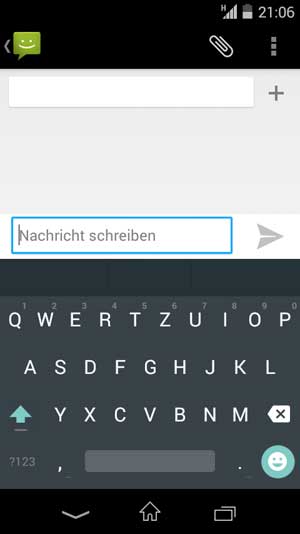 The ported Android L Material keyboard works perfectly well on any AOSP based ROMs (Android 4.x.x); however, it requires a rooted phone with custom recovery installed. If everything ok, all you need to do is delete the existing Google keyboard from /system/app and then flash the ported keyboard app from recovery.
Installation Instruction:
1. Uninstall existing Google keyboard or is delete it from /system/app
2. Download Android L Keyboard from this page (it is a flashable zip file)
3. Now, boot your phone into custom recovery mode (CWM/TWRP) and flash the downloaded keyboard zip file.
4. After flashing the file, reboot your phone.
Once installed, the new Google keyboard will show up under "Language & input" settings of your phone. To get the Material layout, you need to enable it from the keyboard settings.
– Go to Android L Google Keyboard settings -> Advanced settings -> select Color scheme "Material".
Keep in mind that, the layout of this keyboard may not fit perfectly with all phones. (source)