Enable Two-Step Verification to Keep Your Dropbox Account Safe from Security Breaches (How to)
Dropbox has announced a highly recommended security feature "two-step verification" for its account sign in. It help users to keep their Dropbox account safe from security breaches. Similar to Google's two-step authentication, you will require a six-digit security code on top of your username and password to sign in to your Dropbox account. Depending on your settings, you will receive the security code as text message (SMS) on your phone or can generate by a mobile authenticator app.
It is highly recommended that all users should enable two-step verification to keep their data safe.
Enable Dropbox two-step verification
Enabling two-step verification is quite simple. Sign in to the Dropbox website, click on your name from the upper-right of the page, and then, click "Settings".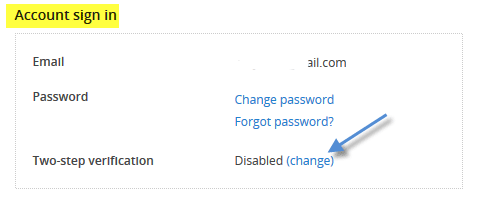 Choose "Security" tab and under the "Account sign in" section, next to Two-step verification click "change" (for security reasons, you'll be asked to re-enter your password).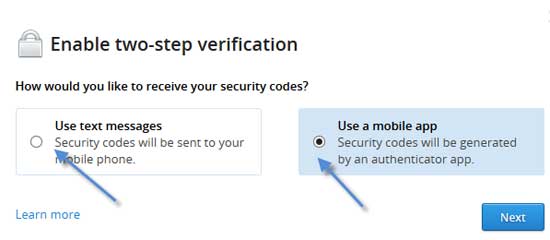 To receive security code via SMS: Select "Use text messages" in the two-step verification set up and enter your phone number.
You'll be sent a security code by SMS. Verify your phone number and enable two-step verification by entering this code when prompted.
Using a mobile authenticator app: You can use mobile authenticator app (available for iOS, Android, Blackberry and Windows Phone 7) to signing in to your Dropbox account. You can use Google Authenticator (Android/iPhone/BlackBerry) or Authenticator (Windows Phone 7) for this purpose.
To use one of these mobile apps, select "Use a mobile app" during the two-step verification setup.
You can choose to either "scan the barcode" (if your app supports it) or click "enter your secret key manually" to be given a secret key you can type into the app.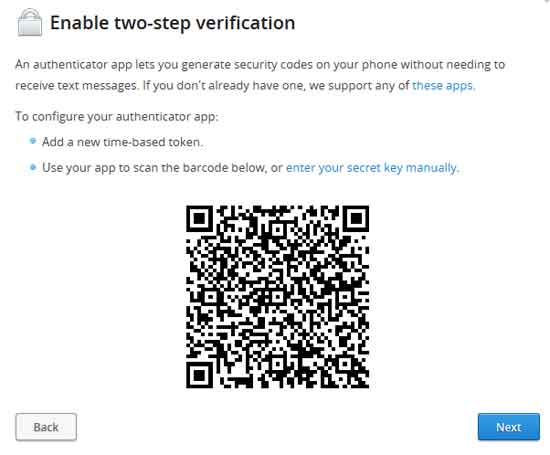 Once your app is configured, you'll need to enter a security code generated by the authenticator app to verify setup and enable two-step verification.
Note: Most apps will generate security codes even when cellular or data service is not available. So, it is useful when you traveling or where coverage is unreliable. [Via]