Here is a beautiful theme pack to spice up your Windows 7 desktop. The New Year 2010 windows 7 theme, created by Tim Heuer, contains some amazing wallpapers taken from smashing magazine.
The theme pack contains 34 free desktop  wallpapers created by designers across the world; both versions with a Jan 2010 calendar and without a calendar can be downloaded for free.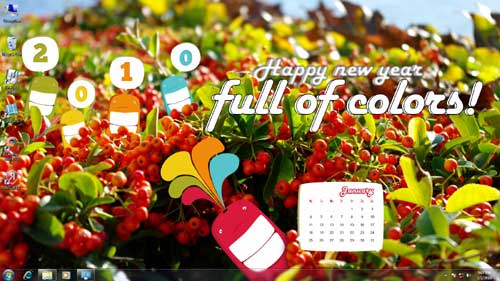 Note: If you just like to use only the wallpapers present in the theme, just extract it using a zip archive like 7 Zip.