I think many users longing for a Start menu on the Windows 8 desktop. There are several third party tools like Classic shell to add Start menu to Windows 8's desktop, but if you prefer not to install third party tool on your new Windows 8, and if you need a Start menu on the desktop, there is an easy way to add it without any third-party tool.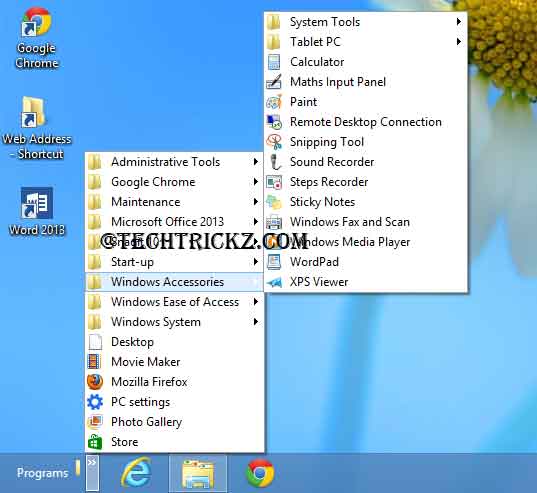 First, open Windows Explorer, click view tab, and then enable "Hidden items" and close the Explore window.
Right click the taskbar and select Toolbar – New Toolbar. It'll bring a folder selection window. Select the hard drive from the left pane and go to:
C – ProgramData – Microsoft – Windows - Start Menu – Programs. Select it and add it as a toolbar.
It appears on the right of the taskbar. Just click the little arrow next to it to bring the Start menu.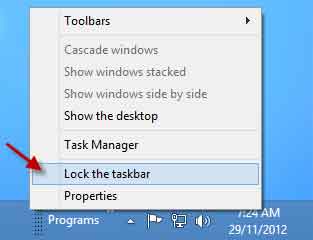 If you need this on the left side of the taskbar, right click the taskbar and un-tick the "Lock the taskbar" option. Drag the placeholder to the left of the taskbar. Lock the taskbar again by right clicking.