YuppTV is a free iPhone application designed to watch Indian television channels on iPhone and iPod Touch from anywhere in the world.
With this app, now you can have instant information, news awareness and nonstop entertainment from your favorite channels, you don't need to miss any of your favorite programs, even if you are away from your home.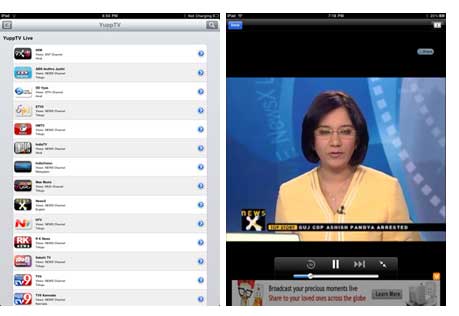 Current version supports iPhone OS 3.0 – 3.1.3. Interested iPhone and iPod Touch users can download it free at AppStore.