Google Instant is one of the most amazing features that Google has come up so far. It definitely saves time and reduces the number of page refreshes. App Store Instant is a similar app for iPhone, iPad and iPod Touch users to find a useful app much faster.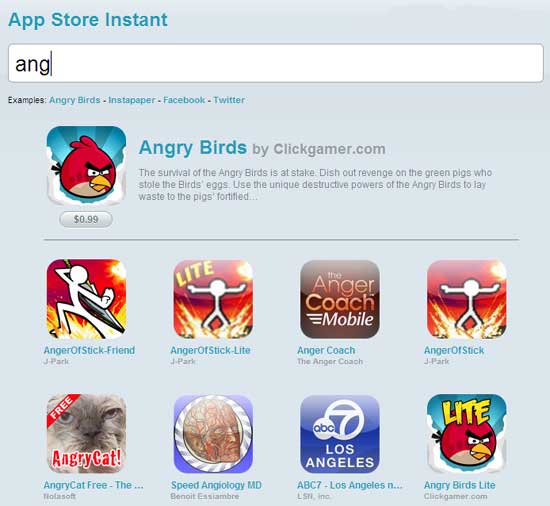 App Store Instant app lets you find applications for your iDevices quickly and easily from App of the Day repository. App of the Day features a community-nominated iPhone and iPad app every day.
It solves the problem of finding useful apps from the huge repository (250,000 iPhone, iPod touch and iPad apps) of App Store.