The color adaptive Chrooma keyboard app is now free on Play store. The smart keyboard app brings lot of cool features like multi-language typing, dynamic Night mode, one hand mode, color themes, tons of emoji, etc. to your Android phone. It is lightweight and adapts itself to the app you are using, which will give you a pleasant chromatic feeling.
The keyboard app is an essential part of every smartphone, without it the phone is a useless device. The default keyboard on Android smartphone is enough for most uses. For example, the Google keyboard app brings almost all necessary features to users, however, if you are looking for some extra features like the auto-night mode, one-hand mode, etc. then you might like Chrooma Keyboard app.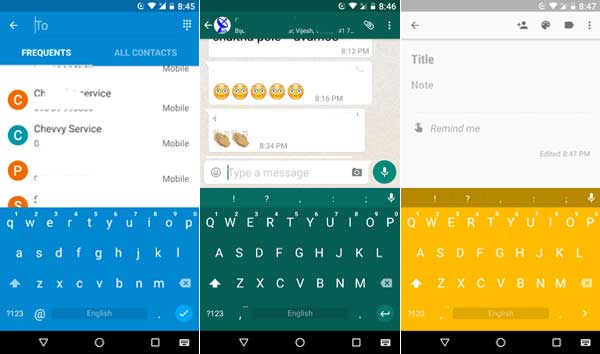 The Chrooma Keyboard app belongs to premium category and offers features like one hand mode, split layout, swipe typing, resizable, custom color picking for app, number row (a most appreciated features of the latest keyboard apps), wonderful color styles, font styles, night mode (change color tone automatically based o ambient light), and more.
It also supports 60 different languages, including both standard and indic languages. If you are interested, you can download [HERE] the keyboard app free on Play store (Source)