Kaspersky Battery Life is a new app, which helps you extend your Android phone's battery power. Quick battery drain is a major problem with Android smartphones. The main culprit for quick battery drain is background running apps. Kaspersky Battery Life app let you know which apps are running in the background and which app is consuming battery power more and lets you stop them all. Let us see what Kaspersky Battery Life app offers.
Developed by the popular antivirus maker Kaspersky, the battery life app is free, but unreleased. You can early access the app on Play store and tryout the features now. The app notifies you about apps that are consuming more battery and tells you how many minutes of battery life are left. You can stop any apps that are using too much battery power within the app.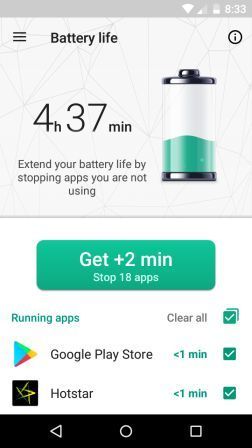 The app also offers an option to exclude your favorite apps from monitoring, but in certain situation you can shut down them too to save battery power. You can add your favorite apps from Kaspersky Battery Life's settings menu.
Also, even if you shut down running apps, some apps restart automatically and start consuming battery. Kaspersky Battery Life has an option to put them in control.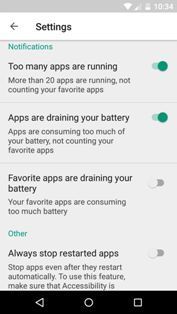 Note: The upcoming Android 8.0 will have an improved power management system to reduce the battery drain. It will not drain your battery quickly. However, older Android versions still have the issue, so apps like Kaspersky Battery Life can have a role to extend battery power.
There are too many battery saving apps available on Play store to extend battery life, but in reality, most of them do very little. If you are interested try Kaspersky Battery Life and see does this app can extend your smartphine's battery power?
You can download Kaspersky Battery Life free from Play Store here. It is an unreleased version, so the app may not work properly.