Find out how much traffic your website can handle
By Kannan on Apr 22, 2010
@techtrickz
Are you a website or blog owner? Want to know how much traffic your site can handle now? Knowing your site's performance limit is very crucial, because a slow website leads to loss of customers and revenues.
Here is a free and quick solution to find out the performance limit of your site. The new online tool called Load Impact allows you to see how much traffic your website can handle by generating simulated user traffic to your site.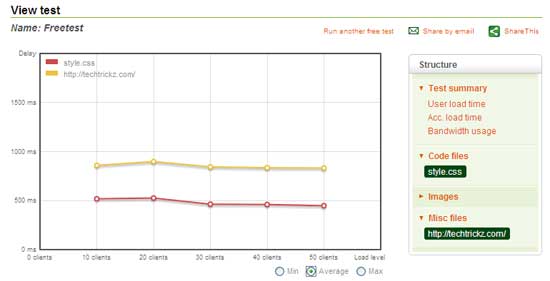 How Load Impact tests your site's performance limit? This tool, for example, "might simulate that 50 users are trying to load your web pages at the same time".
"While simulating the traffic from these 50 users, it also records how fast pages are loaded from your server. This lets you know how fast your site is (as experienced by a user) when it is being accessed by 50 users at the same time".
Get more information and try a free test.
Kannan
is a computer and Android enthusiast, a blogger by passion and a tech freak. His always ready-to-help attitude, knowledge and hard work is what drives him.
Latest Updates

Kannan | Jan 27, 2015

Nokia's first Android phone, the Nokia X has a tile-based interface that resembles Windows phone. If you hate the tile-based interface of Nokia X Android phone and wishing to...

Advertisement

Find us on Google +

Find Us On Facebook

How to Guide
Gadget & Mobile

Internet & Browser

Security Tips
Copyright © 2015.The content is copyrighted and may not be reproduced on other websites. Techtrickz.com is not affiliated with any of the device manufacturers listed on this site. All trademarks and images are the identity of respective firm. Use of these trademark and images are subject to their permission.