There are several apps and games available for mobile phones that require full internet access. If you are using a limited data plan on your mobile phone, it is very important to know how much internet data an app or game uses. Thanks to the KnowMyApp service, it helps you understand the data usage and efficiency of many Android and iOS apps and games.
Though the app list is limited to a few, the service brings some amazing result for some of our favorite apps data usage. The service is quite useful for consumers and developers to understand how mobile applications use data.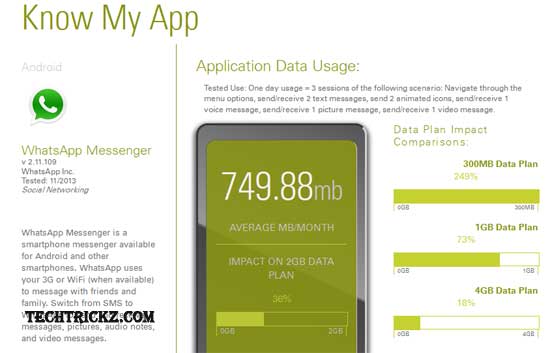 If you find one of your apps uses more data, then follow below steps to reduce the amount of Internet data usage.
1. Switch from cellular to Wi-Fi service where secure Wi-Fi is available.
2. Adjust your apps' settings to stop or minimize updates unless you're on a secure Wi-Fi hotspot.
3. Minimize apps that are not in use so they are not running in the background;
4. Uninstall any apps you do not use.
Visit KnowMyApp service and see how much data your favorite app use each month.