Xiaomi Redmi 5 and Redmi 5 Plus is a recently launched budget devices, however if you are looking for development on it, then there is good news for you. TeamWin has released official TWRP recovery for both devices. If you would like to know how to download and install twrp-3.2.1-0 for Redmi 5 (code-named rosy) and Redmi 5 Plus (code-named vince), take a look at the guide below.
As you may know, to be able to install TWRP custom recovery, both Xiaomi Redmi 5 and Redmi 5 Plus have unlocked bootloader. Unfortunately, unlocking the bootloader of Xiaomi devices is not an easy process. You need to get special permission from Xiaomi. Check this guide to know how to unlock bootloader of Xiaomi devices.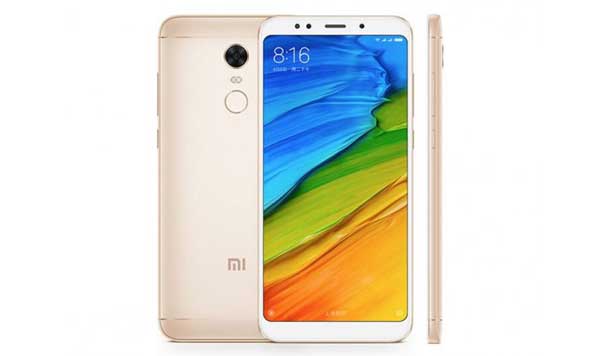 Once unlocked the bootloader, you can easily flash TWRP recovery on it via ADB. After installing TWRP recovery, you can flash custom ROMs, custom kernels and custom Mods, and customize the device to your liking. Also, it lets you backup system, partitions and more.
Prerequisites: Users need to have fastboot driver for the device installed on their PC. Also, enable USB Debugging and OEM Unlock options on the phone in Developer Options menu.
Downloads:
– Download Redmi 5 twrp-3.2.1-0 recovery image (rosy)
– Download Redmi 5 Plus twrp-3.2.1-0 recovery image (vince)
How to install TWRP recovery on Redmi 5/5Plus
Disclaimer: This guide is for advanced users only. We will not take responsibility for anything that goes wrong.
1. Rename the downloaded TWRP image file to 'recovery.img', then save it inside the ADB installation folder.
2. Connect your phone to thePC and open a command window from the ADB installation folder (press Shift key, right click and select open command window here option)
3. Now, type the below command and hit Enter to boot your device into fastboot mode:
adb reboot bootloader
4. Now, flash TWRP recovery by issuing the below command:
fastboot flash recovery recovery.img
Once done, reboot your phone by issuing the command 'fastboot reboot'.
(Source – TeamWin)