One of the most exciting features of Windows 7 is the customization capabilities it offers to users. There are several themes (official themes and third party themes) available for download to spice up the desktop.
However, after installing several theme packs, if you board with any of the theme, you can very easily uninstall or delete them from your computer.
In order to do that, just follow as described below:
Right-click on Desktop and select Personalize (see image)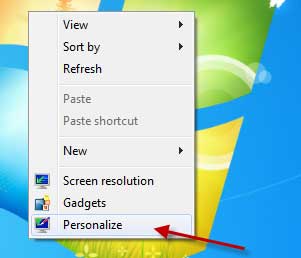 Next choose a theme that you want to delete or uninstall and right-click on the theme. Select Delete option to completely delete the theme from your PC.
Note that you can not delete a default theme as described above.