Asus has released Android 8.0 Oreo update for Zenfone 4 ZE554KL variant that comes with build number 15.0405.1711.76. Besides the Android Oreo's native features, the update also bring some impotent changes to ZenUI launcher and settings menu. The OTA (over the air) update (ZE554KL_ WW_15.0405.1711.76) starts rolling out to the device and it will take about one week for the system to complete the auto-push.
If you do not receive the notification for the OTA update on your phone, you may check it manually by going to Settings > About > System Update. You can also download and install the 15.0405.1711.76 update manually on Zenfone 4 as given below. Check out the guide below to know how to download and install the Oreo update manually on Zenfone 4 ZE554KL.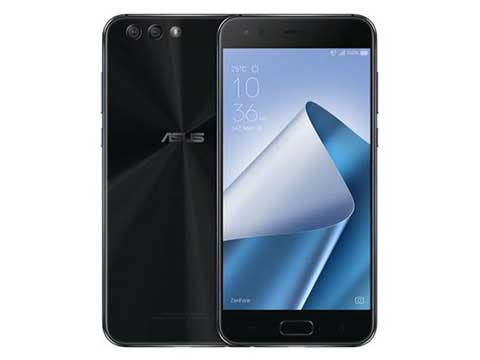 Release Notes (ZE554KL_ WW_15.0405.1711.76):
– Update version: V15.0405.1711.76
– Release date: December 29, 2017
– Upgrade to Android O.
– Swipe up to All apps: After OS upgrade, launcher has some important changes – swipe up to all apps, all app icon could be changed.
– More friendly setting UI design.
– Background limits: ndroid Oreo helps minimize background activity in the apps you use least.
– Autofill: With your permission, Autofill remembers your logins to get you into your favorite apps at supersonic speed.
– Smart text selection: Android Oreo recognizes text when you tap or select, then recommends a next logical step via a suggested app.
– Picture-in-Picture
– Notification Dots: Press the notification dots to quickly see what's new, and easily clear them by swiping away.
– Android Instant Apps: Use new apps right from your browser, no installation needed.
– A fully redesigned emoji set
– Adaptive icons for consistent icons
– Install unknown apps: Hostile downloader apps can't operate without permission; users now permit the installation of APKs per-source.
Tech-savvy users can install the update manually by downloading the update file (V15.0405.1711.76). For example, if you are out of Wi-Fi network area, you may want to install the update manually.
Note: If you prefer manual installation and before proceeding with below steps, back up every data you have on the phone. Also, make sure at least 3GB free space remaining on the SD card.
Also Read: How to Unlock Zenfone 4 bootloader officially
How to Update ZenFone 4 ZE554KL to Android Oreo
Disclaimer: Follow the instruction at your own risk. We will not be liable if any damage occurs to your device and/or its components.
1. Download 15.0405.1711.76 update zip file for ZenFone 4 ZE554KL [download] (link not yet live)
Note: Download correct firmware builds for your SKU. Check the SKU by going to Settings > About > software information > Build number and see the software version for WW, CN, JP, etc.
2. Rename the downloaded firmware file to 'update.zip' and save it on your phone.
3. Boot your phone into recovery mode (Switch off the phone and turn on by pressing Power + Volume Up buttons together)
.
4. In recovery, choose Apply update from sd card and then select the update.zip file.
5. After completing the installation, reboot your phone. (Source)