One of the most interesting features of HTC One M8 is Motion Launch. If you do not know what it is, this gesture-based lockscreen launcher lets you perform certain task with simple gestures. For instance, simply put the phone to your ear to answer a call, access apps with a single swipe, double tap the screen to wake up your phone or to check the time, weather and reminders.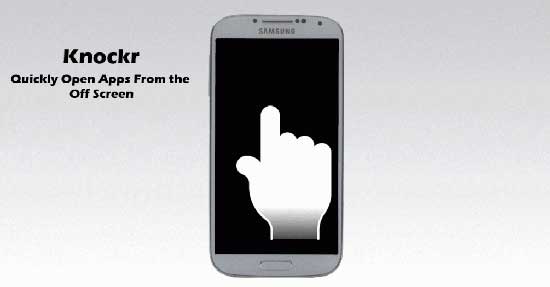 Now, non-HTC One M8 users can enjoy Motion Launch functionality on their device with an app called Knockr. This app allows launching apps and perform task with simple gestures without having to wake up the phone from sleep. It supports various gestures such as double tap on the screen, swiping (up/down/left/right), and long press the screen, and press the volume up key. You can define these gestures to launch apps of your choosing or unlocking the screen.
However, it is important to note that Knockr is meant for OLED devices only such as Galaxy S4, S5, Moto X, etc. This is because the app keeps the screen "always on" state to accept touch input. For OLED devices, this is not an issue, because black pixel requires no power, so when the whole screen is black the screen is turned off!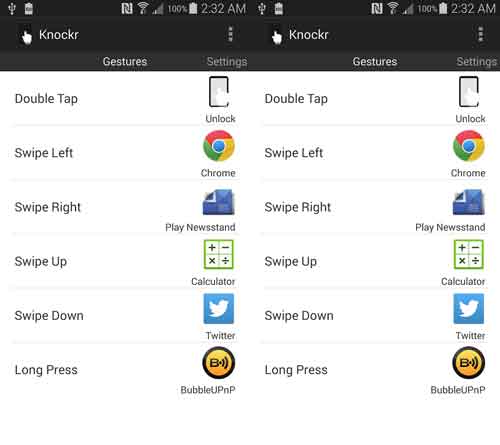 If you've got an OLED device such as Samsung Galaxy S4, S5, Motorola Moto X, etc. head over this Play Store link and give Knockr a try. Leave your views about the app in the comment section below.