Are you looking a very simple way to create PowerPoint Presentation from your Facebook photo album? Here is a solution – you don't need to be a tech geek, no need to download each and every photo from your Facebook album and no need to import all photos into the Microsoft Office PowerPoint.
To create a PowerPoint presentation of your Facebook photo album, just visit here at Docs.com, click on the menu button 'Add a Doc' and select 'Make a photo Slideshow' option.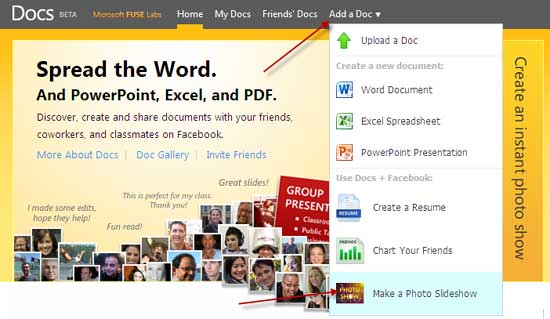 Now you'll need to connect with your Facebook account. Then select 'Share With' options (if you need) and click 'Create' button to make PowerPoint presentation.
You'll be taken to the download page where you'll get option for downloading the presentation (.ppsx), and also option for deleting and editing the PowerPoint presentation.