Here is a very simple, probably most of you know this, tips for installing application that has compatibility issue with Windows 7.
No doubt that most programs compatible with Windows Vista work fine in Windows 7 as well. But some older programs, which you really in need of it, might run poorly or not at all.
In such situation, here is a very quick way to run a program in compatibility mode. Follow as given below.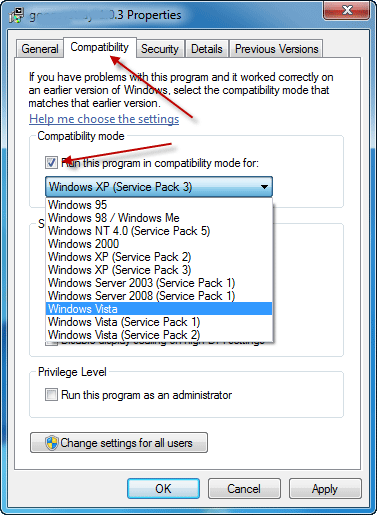 Right-click on the setup file (exe file) that you want to install and select Properties. (If a program failed to work properly after the successful installation, right-click on its Start menu entry and select Properties).
Now choose Compatibility tab.
Under the Compatibility tab, enable Run this program in compatibility mode for and select Vista SP2 or XP SP3 in the drop down list (see screen shot).
Save the settings. Now execute the program to run in compatibility mode.