As I told in the previous post an added advantage of a browser is its extensions. It enhances browser's functionality and features. Here is a good news for Facebook users.
Facebook Photo Zoom is a handy add-on for Google Chrome that lets you see photo albums and profile pictures in its full-size by just hover your mover over them. No clicking through the entire album or profile picture is needed.
This is extension is quite simple to use and light-weight. It integrates directly into Facebook, so no configuration is needed. Just install and it ready for use.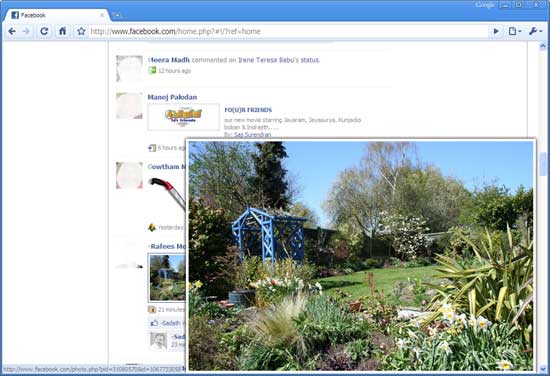 Facebook Photo Zoom might be the best way to zoom photos in Facebook. Interested Facebook users can install this add-on to their Google Chrome from here.