Adobe has just released its popular PDF Reader for Android and is available for free download at the Android Market.
This new application supports multi-touch gestures, like pinch-and-zoom, double-tap-zoom, flick-scrolling and panning.
Adobe has added the "reflow" mode to the reader which will take text-heavy documents with wide margins, and automatically wrap the content for easy viewing on smaller screens.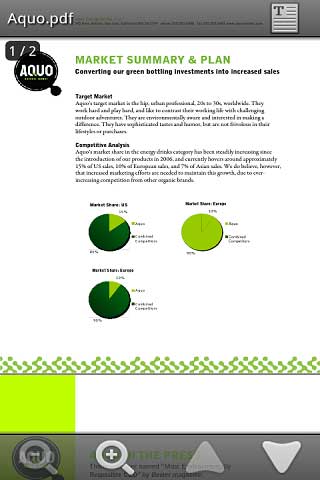 Currently Adobe Reader for Android supports Motorola Droid &Milestone, and Google Nexus One. You can download and get more information at Adobe.