Recently, OnePlus released Android 8.0 Oreo for OnePlus 3 as Closed Beta with a plan to release Open Beta before the end of this month. However, an XDA user has now posted a leaked beta version of HydrogenOS (H2OS v3.0) based on Android Oreo for the OnePlus 3T. As you may know, HydrogenOS is OxygenOS alternative for Chinese market.
The leaked Android 8.0 Oreo based HydrogenOS (H2OS v3.0) firmware is now available for download for OnePlus 3T, but you cannot install it as you would do it normally. It is available as OnePlus 3T factory restore utility and requires a special tool called MSM Download Tool to install it. We do not recommend you install it, as it may brick your device.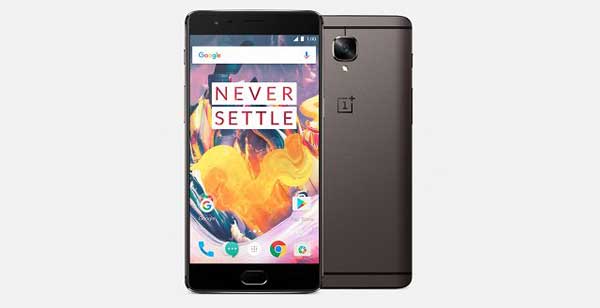 However, experienced users can install the H2OS Oreo ROM on their OnePlus 3T and experience the new features right now. As per various reports, the ROM does not have any particular issues, but the installation may block the bootloader. VoLTE and all other functions are working fine. Also, the ROM comes with September 2017 security patches.
If you want to try HydrogenOS 8.0.0 on your OnePlus 3T, then check it with the XDA forum thread [HERE], where you will find detailed instructions. Below is the short guide on how to install HydrogenOS 8.0.0 on your device.
Note: HydrogenOS is OxygenOS alternative for Chinese market. It comes without Google apps and services.
Important: We remind you to pay great attention, as this is not a conventional installation.
How to Install Android 8.0 Oreo (H2OS) on OnePlus 3T
Disclaimer: Follow the instruction at your own risk. We will not be liable if any damage occurs to your device and/or its components. It is recommended for technically talented users only.
1. Download the ROM from source here and unzip it on your computer.
2. Enable OEM Unlock and USB Debugging on your device and then turn it off.
3. Run the MSM Download Tool (inside the unzipped ROM folder) as an administrator.
4. Connect your device to PC by pressing the Volume up button.
5. The firmware download will start automatically and the MDT program will install the firmware.
Once you got "Download complete" message in the program, disconnect phone from PC and boot into system. (Source – XDA)