Facebook has just unveiled 'Facebook Home', which is essentially a launcher app for Android devices with more Facebook – centric features. According to Facebook, it is designed to "turn your Android phone into a great, living, social phone". It replaces the lock screen and home screen with your friends' feeds, lets you chat from anywhere on your phone, and has an app launcher that can be accessed by just swiping up the screen.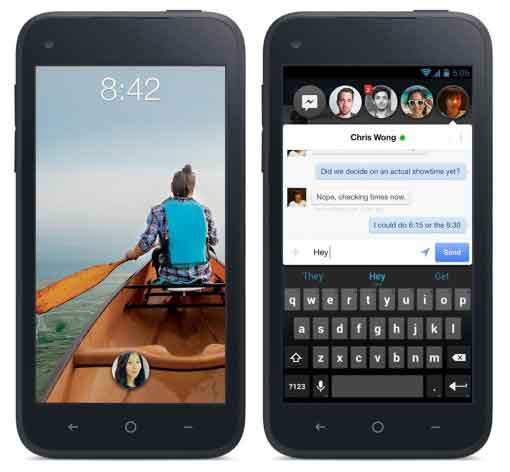 Facebook Home will be available for free download on 12 April for select Android devices including the HTC One X, HTC One X+, Samsung Galaxy S III and Samsung Galaxy Note II from the Google Play Store. A wider availability of devices is expected in the coming months.
A Tablet version of Facebook Home isn't available currently; however it'll be available in the coming months.
For your information, the HTC First is the first device that comes pre-built with Facebook Home, which can be pre-order now.
Facebook Home features:
Cover Feed: It replaces your Android phone's lock-screen and home-screen with your friends' latest feeds. This image-centric version of Facebook newsfeed brings photos, status updates, links and more to your device lock screen and home screen.
Chat Heads: It is a unified messaging feature from Facebook. It combines Facebook messenger and SMS.
Notifications: Brings information about things that is directly meant for you on Facebook.
Apps: Brings a list of your favorite Android apps from your phone. You can add or remove as many you want. It can be accessed by swiping up the screen.
There is no doubt that Facebook Home is targeted mostly to teenagers. Are you willing to give up the look of your Android experience for Facebook? I would love to hear your thoughts!