How to enable Private Browsing mode in Opera
Private browsing mode is a new feature you can find on all current web browsers. In this mode your browsing activity will not be stored on your computer.
But Opera (10.5) has a new private browsing feature that the other browsers currently missing. In Opera you can open a site in private browsing mode in a new tab while you are in normal browsing mode.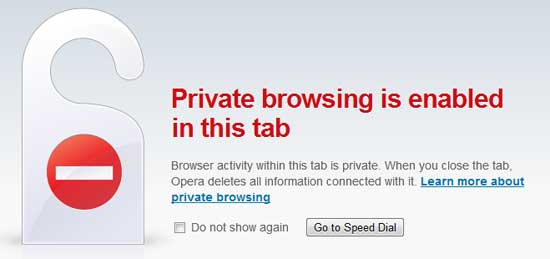 Here is how to enable Private Browsing Mode in Opera 10.50 and above. Opera supports private browsing mode both in tabs and windows.
1. To open a private browsing in tabs: Right click on tab's "+" icon and select New Private Tab. Private tab got a lock like icon at the right side of the tab icon.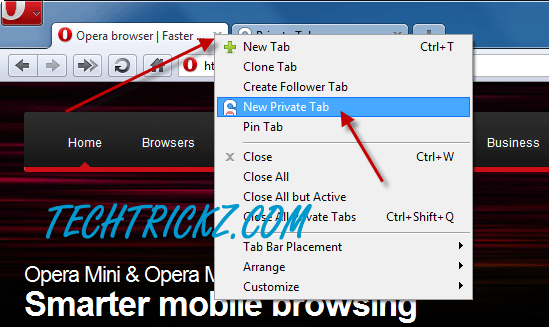 2. To open a private browsing window: Click on File menu, then select New Private Window. The private window is red colored. Any tab opened in the private window is a private tab.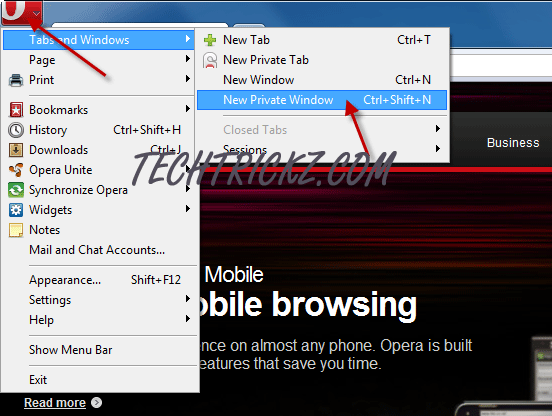 Opera (10.5) is said to be the fastest browser on the earth and fully supports Windows 7 new feature Aero and Jump list. Interested users can download it from Opera website.