Windows 7 Presentation Mode is available in Laptops only; it is disabled in Desktop PCs by default. However, a slight alteration in the registry will bring this mode in Desktop PCs also.
What is Presentation Mode? This mode lets users easily turn on their laptop & projector screen at the same time by simply pressing the key Win + P (some other features also).
Here is how to enable Presentation mode in Windows 7 desktop PC
1. Open Registry Editor as an administrator (Start – Run and enter regedit to get Registry Editor. Right click it and select 'Run as Administrator')
2. In the Registry Editor, navigate to HKEY_CURRENT_USER\Software\Microsoft. Right click Microsoft and create a new key and name it MobilePC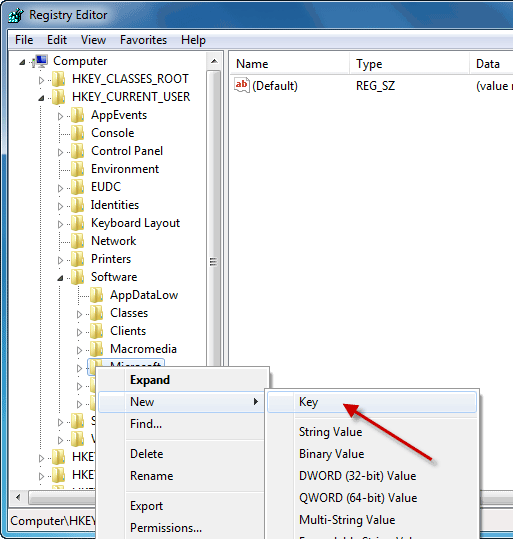 3. Now right click MobilePC and create two new keys. Name them AdaptableSettings and MobilityCenter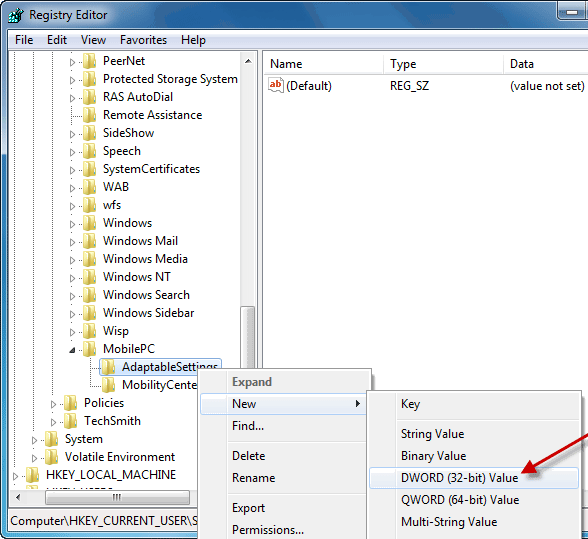 4. In AdaptableSettings, right click and select 'New DWORD Value' and enter SkipBatteryCheck. Double click this new entry and enter 1 an click OK to save it.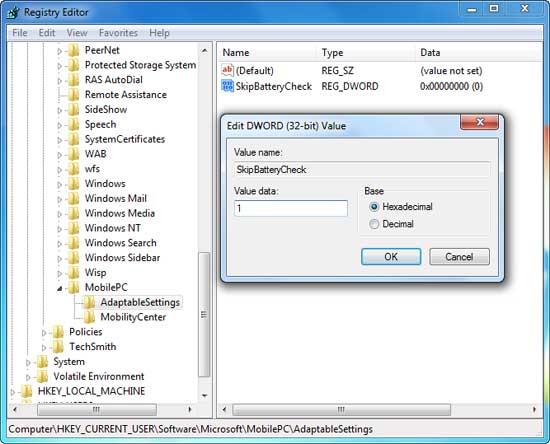 5. In MobilityCenter, right click and select New DWORD Value and enter RunOnDesktop. Double click this new entry and enter 1 and click OK to save it.
6. Close Registry Editor and enter mblctr in the search box (Start – Run) to bring Windows Mobility Center. Create a short cut to desktop for easy access.

Now you can run Windows Mobility Center in Windows 7 and also Vista which will give all functions including Presentation Mode. Hope you will enjoy this post and thanks to Prajith for giving this tips.