Listening music before going to bed can help you to get a good night sleep. Listen to such music will certainly help relief from stress. Here I am presenting an online Nature Music Radio Station that offers you relaxing atmosphere for free. Nature Music Radio is a web app, you don't need to download anything on your computer.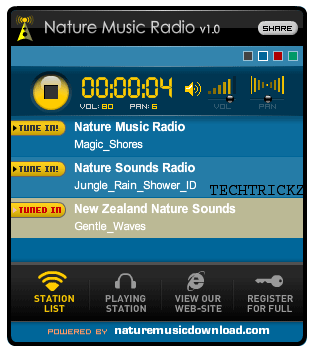 Just visit here to get started. It has a very simple interface and cool look. You can change the color of the app according to your mood.
The application is self explanatory; anyone can use it without any problem. If you have interested visit here to listen the gentle nature sound for free.