The Google Translate app for Android has updated with a new offline translation feature. Now you can translate foreign languages without an internet connection – definitely a helping feature while travelling abroad without a mobile data plan. The offline language packages for Google Translate supports fifty languages from French and Spanish to Chinese and Arabic.
To enable offline translation between any two languages, just select them in the offline languages menu (Select "Offline Languages" in the app menu to see supported language packages for download). Once the packages are downloaded, you're good to go.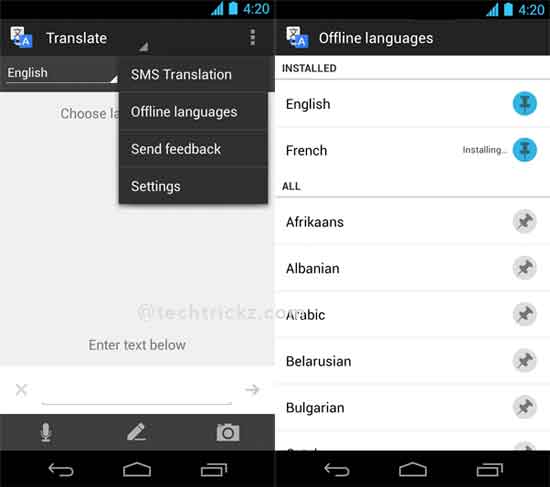 Of course, the offline mode translation is less comprehensive than the online equivalents; however, it could be a life-saving feature when you are traveling abroad with poor reception or without mobile data access.
This new update also brings translation of vertical text in Chinese, Japanese, and Korean with your Camera (camera or image translation). [Via]