OnePlus released the OxygenOS Open Beta 8 (Android 7.0 Nougat) for OnePlus 3 that you can download and install right now. Besides the Android Nougat upgrade, the OxygenOS Open Beta 8 update brings new features, UI changes and more on OnePlus 3. As this build does not have OTA for beta testers, users need to download the full firmware (1.3GB) and flash it manually. Checkout the installation guide given below.
With OxygenOS Open Beta 8, OnePlus 3 owners can experience Android 7.0 Nougat and its new features, but do remember that this is a beta build and you will not be able to directly downgrade back to the Marshmallow builds after installing Open Beta 8. Interested users checkout the step-by-step installation guide given below.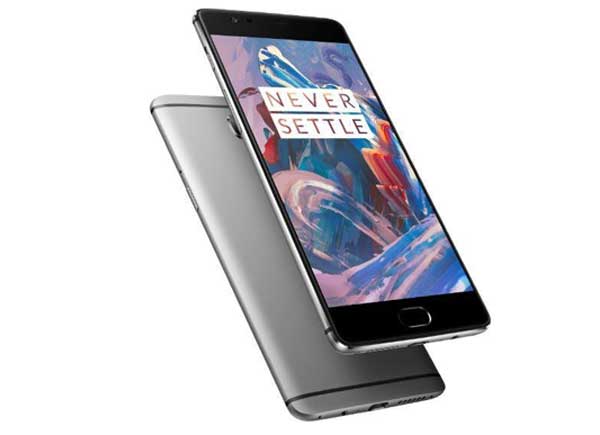 What is new in OxygenOS Open Beta 8 for OnePlus 3?
– Upgraded to Android 7.0 Nougat
– New Notifications Design
– New Settings Menu Design
– Multi-Window View
– Notification Direct Reply
– Custom DPI Support
– Added Status Bar Icon Options
– Added Quick Launch for 3rd Party Applications
– Improved Shelf Customization
Below are the known issues of OxygenOS Open Beta 8.
– Android Pay may not work correctly
– Some stability/performance issues
OnePlus is inviting feedback on any issues you find, which you can submit bug reports here.
How to Flash OxygenOS Open Beta 8 Update (Nougat) on OnePlus 3
Warning: Backup all data on the phone before flashing this ROM. The below guide is intended for tech-savvy users only. Install it at your own risk.
Note: The below steps requires unlocked bootloader on OnePlus 3 and ADB and fastboot drivers setup on your PC
1. Download the full software build for OnePlus 3 from here [source] and save it where you have ADB is installed.
2. Reboot your phone into recovery mode. To do this, shut down your device and turn it back on while holding the power and volume down buttons simultaneously.
3. In recovery, choose "Install from USB" option in the recovery screen, tap OK to confirm. A screen with "You are in sideload mode" will be displayed.
4. Connect your OnePlus 3 to PC/Mac and issue the following command in command prompt /terminal
For Windows: adb sideload File Name.zip
For Mac/Linux: ./adb sideload File Name.zip
5. Wait a while, your phone should now update to the selected build and reboot automatically to take you into OxygenOS. (Source – OnePlus)