OnePlus team is working on OxygenOS 3.0 (Android 6.0.1) for OnePlus 2 and other OnePlus phones and the soak testing already started a few weeks ago. Now, a community build of OxygenOS 3.0 is available for OnePlus 2, which you can test out now, if you cannot wait for the official roll out. OnePlus is releasing this version, as they want feedback from users on bugs.
The below guide explains how to install the new OxygenOS 3.0 (Android 6.0.1 Marshmallow) community build manually on OnePlus 2 with stock recovery and custom TWRP recovery. Note that this is a Beta version of the OS and OTA eligible. You will receive future OTA update on this build, so there is no reason to worry about not getting update if you flash this build.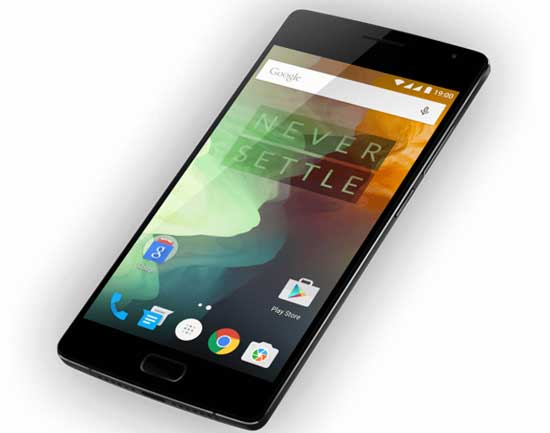 Besides Android Marshmallow's native features like new app permissions, battery saving feature and latest security patches, you will also get new features like the new OnePlus Camera UI, new wallpaper picker and a better Shelf UX. Also, OxygenOS 3.0 will give performance improvements (47% faster than OxygenOS 2.2.1), Fingerprint performance, battery life, and more (more details here).
Installation Instruction

You can install OxygenOS 3.0 with stock recovery (dirty flashing and recommended) or TWRP custom recovery (clean install).
– Dirty flashing is recommended (no need to wipe data and factory reset), but it requires OxygenOS 2.2.0 or higher on the phone.
– If you are coming from other OS or using custom recovery like TWRP, you need a clean install (wipe data and factory reset), but not guarantee to work properly.
Note: This is OxygenOS 3.0 community build (not official build) and Beta version. Backup all data on the phone before flashing the ROM. The below guide is intended for tech-savvy users only. Install at your own risk.
How to install OxygenOS 3.0 on OnePlus 2 with Stock Recovery
1. Download OxygenOS 3.0 (beta) [HERE] and copy the downloaded .zip file to your phone's storage.
2. Now, boot your OnePlus 2 into stock recovery mode. To do this, shut down your phone and turn on by holding the Power and Volume Down buttons simultaneously.
3. In recovery, choose "Install from SD", find your ROM .zip file and tap on "Install" to confirm.
Your phone should now update to the selected build and reboot automatically to take you into OxygenOS 3.0.
How to install OxygenOS 3.0 on OnePlus 2 with TWRP Recovery
1. Download OxygenOS 3.0 Zip file and save it on your phone's internal memory (Link in the above step).
2. Boot your OP2 into TWRP recovery (use Volume Up and Power key combinations)
3. In recovery, select 'Install', navigate to OxygenOS 3.0 Zip file and swipe right to flash.
4. Once done, reboot your phone. (Source)