Chrome now offers to make Gmail your default mail client for all email links you click on the web. When you click on an email link, it will open a fresh Gmail Compose window instead of open it in your default mail client. If you would like to bring similar functionality to Opera, here is how it is with a small extension gMailto.
gMailto is a handy extension for Opera that can make Gmail your default mail client in Opera. It will open a Compose window in Gmail when you click a mailto: link, while the extension is running.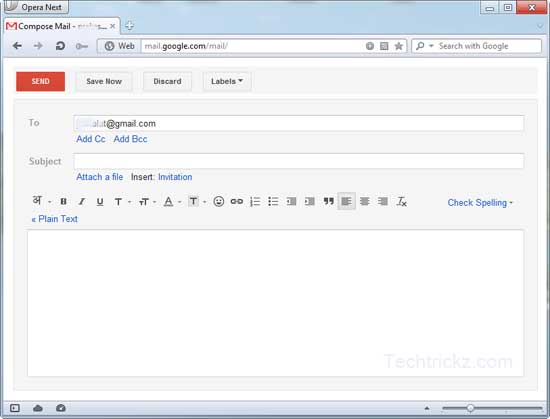 To install gMailto, go to this Opera extension page. After installation, restart your Opera. Now onwards all email links you click will be rewritten so that they redirect you to a Gmail-compose window. All attributes, such as recipient, copies and subject, will be forwarded to the composer.
gMailto extension will be handy if you prefer Gmail rather than your desktop mail client for composing messages in Opera.