If something goes wrong after tweaking your Android phone (becomes unresponsive or sluggish), a factory reset (hard reset) is your only recourse. But the problem is, when you factory resetting your phone, all your saved bookmarks, app data, Wi-Fi passwords and other settings will also lose. Here is how to restore saved bookmarks, Wi-Fi passwords and other data after factory resetting Android phone.
By default, your Android smartphone does not back up the settings and other data. Therefore, after hard resetting your phone, you need to have lot of work to get things back. However, you can easily prepare your Android phone to backup all settings and other data automatically.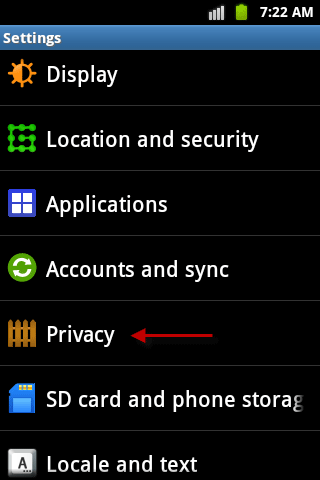 To enable automatic backup and restore option, simply press the Menu button from the Home screen, tap Settings, and then tap Privacy.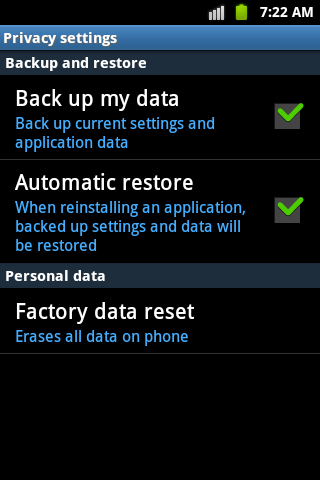 Make sure to enable the 'Back Up My Data' and 'Automatic Restore' options by tapping the respective checkboxes.
The 'Back Up My Data' option will backs up application data, Wi-Fi passwords, bookmarks, and other settings to Google's remote servers. Automatic Restore option lets the phone restore backed up settings whenever you reinstall an application.