Xiaomi Mi 6 is the recent flagship that comes packed with decent features and specs, but it is not yet available globally. If you bought Xiaomi Mi 6 from Chinese online stores or Chinese market, it will not have Google Play store or Google services. Therefore, to enjoy Google apps and services, you need to manually install Google Play store on your device. If your Mi 6 do not have Play store, here is how to get it. No root access or complicated procedure is required.
Getting Google Play Store on Xiaomi Mi 6 is a simple process. Anyone can simply do it. Now, the question here is why Google Play store on your Mi 6. If you want to download your favorite apps and games from Play store or want to enjoy Google apps like Gmail and YouTube needs Play Store and Google services on Mi 6. Read on to know how to get Google Play store on Mi 6.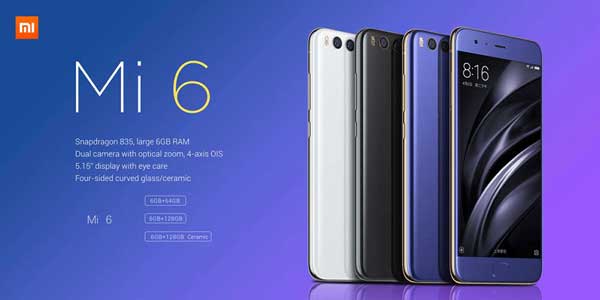 The below guide utilizes Xiaomi Mi 6's backup and restore feature to get Google apps and services on the device. All you need to download the Gapps (Google apps) package and restore it on your phone.
First, download latest bundle of Google Apps for Xiaomi Mi 6 from here. Unzip the downloaded file on your computer. In the unzipped folder, you will see 'allbackup' folder. Now, follow below steps to get Google Play store and other Google apps on Mi 6.
How to Get Google Play Store on Xiaomi Mi 6
1. Copy the 'allbackup' folder and move it your phone's internal storage > MIUI > backup. (If you have not found a backup folder, just create one)
2. Now, go to Phone Settings > Additional Settings > Backup & reset > select Local backups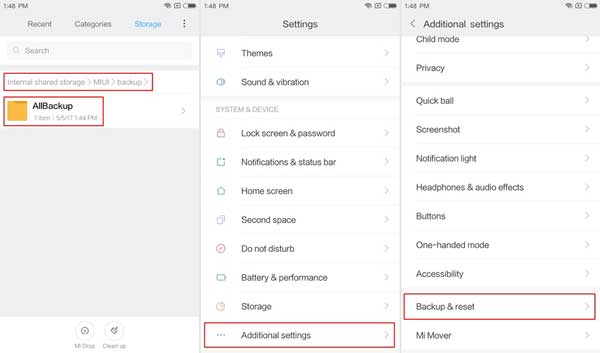 3. You will see the allbackup folder you have just saved.
4. Select it and tap on the 'Restore' option to get Google Apps.
5. Once completed the restore process, reboot your Mi 6.
7. After rebooting, open Play Store app and wait for checking info, then login with your Google account. You are now ready to use Play store.
Troubleshooting
1. If you are unable to open Google Play store or facing 'waiting for WiFi….' issue, then restart your phone.
2. After rebooting, go to Settings > Installed Apps > Google Play Store > Uninstall.
3. Download this Google Play Store version (modified) and install it. Restart your phone and enjoy Google Play store. (Source – MIUI forum)