Huawei's Honor 8 Pro is an awesome device and it is also fully developer friendly. TWRP recovery, root access and custom ROMs are now available for the phone, which means a chance for bricking your Honor 8 Pro is high. If you have bricked your phone (does not boot or boot into recovery mode only), then the below step-by-step guide may help you unbrick it by installing stock recovery and stock firmware on it. It will also unroot and locked the bootloader again.
For your information, recently Huawei updated Honor 8 Pro to Android 8.O Oreo (Beta) with various new features like PrivateSpace, AI-based optimizations, Multi Bluetooth Connectivity, Personalization, new camera features and more. If you would like to know what is new in EMUI 8.0 and want to try it right now, check this guide.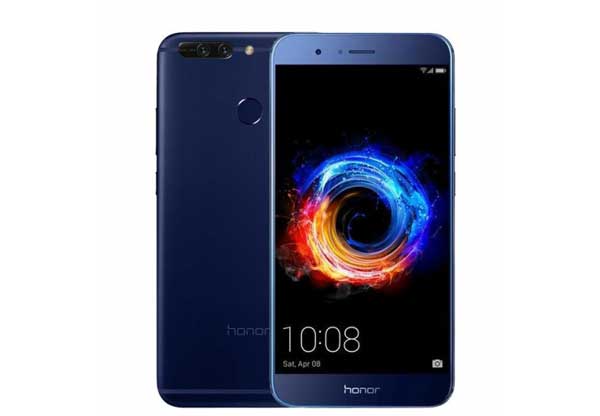 In this guide, we will let you know how to unbrick a bricked Honor 8 Pro. This process will unroot your phone (if it rooted), lock the bootloader (if unlocked) and restore stock firmware (EMUI 5.1) on it. However, note that the process is lengthy and you should pay attention to each step.
Requirements:
1. More than 50% charge on the phone.
2. 8GB SD Card (formatted as exFAT file system)
3. Stock Rom file for Honor 8 Pro Duke-L09I_C675B130 (download).
4. Stock Recovery image files (download recovery. img1, and recovery.img 2)
5. ADB and Fastboot driver setup on your PC (read this guide)
6. This guide is for Honor 8 Pro DUK-L09 variant only.
How to Unbrick Honor 8 Pro
1. Unzip the downloaded stock firmware .rar file (link above). You will get a folder named 'dload'. Copy this dload folder into the SD card.
2. Now, check your phone can boot into stock recovery by turn on it. If not, press the Volume Down button, keep pressing the Volume Down button, connect your phone to your PC via a USB cable. If this does not work, then you need to flash stock recovery via Fastboot as given below.
– Copy and paste the downloaded both recovery images (link above) to the folder where ADB is installed on your PC.
– Press the Shift key from the folder, right click and select Open command prompt here.
– Connect your phone to your PC by pressing Volume Down button as described above.
– Type the command 'fastboot devices' in the command prompt and hit Enter. Your device serial number should be listed. If not, install Huawei Device Drivers or HiSuite application on your PC and follow below steps.
– Now type the command 'fastboot flash recovery recovery.img' and hot Enter. Once done type the command 'fastboot flash recovery2 recovery2.img' and hit Enter.
– Now you can type the command 'fastboot reboot recovery' to boot your phone into stock recovery.
3. Switch off your phone and inseart the SD card into your phone.
4. Press Volume up + Volume down + Power buttons simultaneously until your phone vibrates and it displays upgrading system.
5. Your phone will start installing the firmware. Wait until the process complete. Once the flashing process is completed, your phone will reboot.
You have now successfully unbrocked your Huawei Honor 8 Pro and locked the bootloader, unrooted and returned to stock ROM. (Source)