OnePlus One owners can now experience Android 8.0 Oreo, the latest Google mobile OS on their device by installing the unofficial Android 8.0 Oreo AOSP ROM. Though this custom ROM is in its early developing stage, most things are working fine. The working list includes Wi-Fi, Bluetooth, RIL, audio and video playback, NFC, sensors and more. If you are interested, here is how to install Android 8.0 Oreo custom ROM on the OnePlus One.
OnePlus One was one of the most developer friendly devices and we have already seen many custom ROMs for the phone. And now, the AOSP (Android Open Source Project) based Android 8.0 Oreo will bring a new experience to OnePlus One owners. Check out the guide for installing it on your device.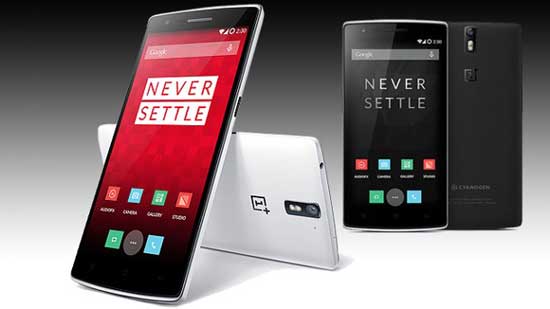 Developed by an XDA member Agent_fabulous, the Android 8.0 Oreo AOSP ROM for the OnePlus One is in its developing stage, which means it is not stable and may experience some unknown bugs. However, if you are ready to face few issues go ahead and install it on your device.
As always, the Android 8.0 Oreo AOSP ROM for OnePlus One does not include the Google Apps (Gapps), so you need to flash it separately after installing the ROM to get Google apps and services.
Note: Keep in mind that Android 8.0 Oreo AOSP ROM is currently an Alpha build, which means the ROM is not completely stable. Most features are not added yet but they are to come in later releases. Only install if you understand what it is!
Also Read: Android 8.0 Oreo Stable Version Released (Download and Install)
Requirements:
a) Unlocked bootloader
b) Latest version of any custom recovery like TWRP with fastboot
c) At least 70% of battery remaining
How to Install Android 8.0 Oreo AOSP ROM on OnePlus One
Disclaimer: Follow the instruction at your own risk. We will not be liable if any damage occurs to your device and/or its components. It is recommended for technically talented users only.
1. Download latest Android 8.0 Oreo AOSP ROM for OnePlus One [HERE] and Gapps (unofficial) [HERE] and put them on your SD card.
2. Boot your phone into TWRP recovery mode. In TWRP, select Backup and create a Nandroid backup.
3. Now, do a full system wipe (factory reset, wipe cache, dalvik cache and format system) by selecting Wipe option.
4. Once the full system wipe is done, go back to the main menu, select "Install", choose the ROM zip file and flash the ROM.
5. Also, flash Gapps, as described above.
6. Now, once again select 'Wipe' and wipe cache and dalvik cache. This step is optional but recommended in order to avoid boot loops.
7. Finally, reboot your phone.
The first boot will take several time. After booting, setup and enjoy your new ROM. Any question regarding the installation guide, let us know in the comment section below. (Source)