SmartTouch is an application that allows you to use your Nokia mobile phone as a Touchpad, mouse and a remote music controller for your computer. The application supports Symbian 5th Edition (S60) phones (example: Nokia MusicXpress 5800) and your PC must be bluetooth enabled.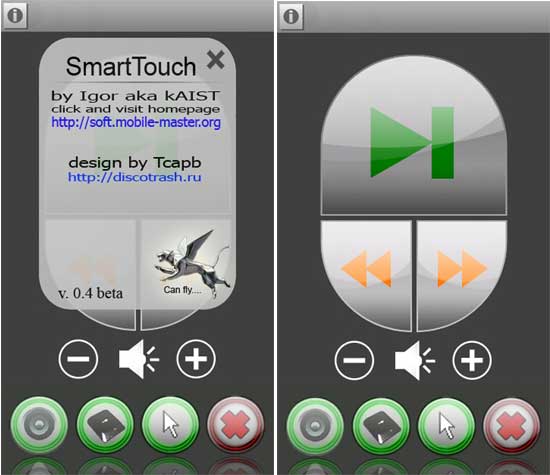 To transform your Symbian Phone into a touchpad or mouse, following three applications are needed.
1. SmartTouch (0.45) for your Mobile phone. 2. SmartTouch client (0.4) for your computer. 3. Phython 1.9.5 for your memory card. These applications are freeware.
First of all, you need to install Phython 1.9.5 on your phone memory card, than install the Smarttouch_0.4.5.sis on your phone.
Then enable Bluetooth on your computer and phone. Run the server (SmartTouch client) on your PC and the SmartTouch software on your mobile phone.
Now, as usual, on your phone, search for devices and select your computer from the list. Enjoy! (Via)
Here a video showing how this applications works: