Nokia has released a diagnostic tool called Nokia Diagnostics that lets you troubleshoot common issues of your Nokia mobile phone.
You can use this tool, for example, to test network coverage or Internet connectivity, Battery charger, loudspeaker & earpiece test, Sim not inserted properly in the device, etc.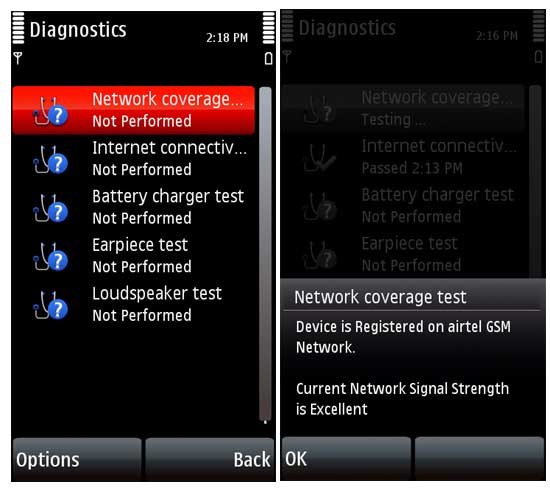 Nokia Diagnostics works on S60 5th Edition devices like Nokia N97, Nokia 5530, Nokia 5800, etc. and is suitable for configuring or troubleshooting you devices with ease.
Currently the diagnostic tool is not compatible with S60 3rd Edition devices (but will coming soon).
Download Nokia Diagnostics